Awareness-raising encompasses all measures aimed at defining capabilities for conscious perception of the problem of match-fixing and betting fraud, as well as providing training on correct handling of the associated threats and risks.
AWARENESS OF BEHAVIOR AND INTEGRITY IN SPORT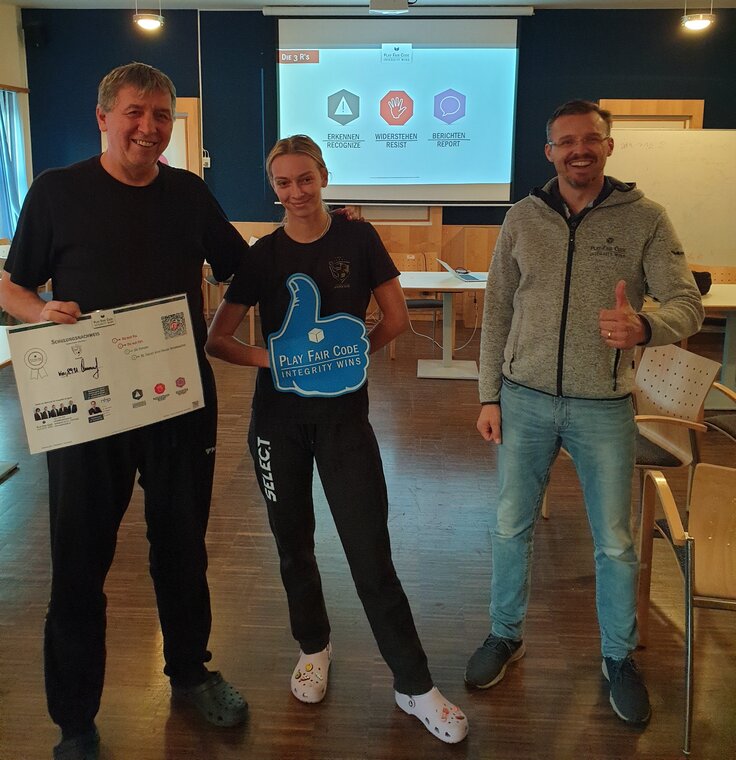 Direct, one-on-one training sessions with athletes in the professional, semi-professional and amateur sectors and with referees, but also with representatives from associations, federations and the wider sporting environment, have established themselves as a sustainable and viable model for awareness-raising and education.
The #NoManipulation (social media) branding campaign was launched in 2018 to create broad, widespread awareness of the problem.
In close cooperation with win2day, the Austrian Ice Hockey Association and the ICE Hockey League, #NoManipulation was used in a social sponsorship campaign and rolled out as part of the 2022 IIHF Ice Hockey World Championship in Finland.
A number of different events and formats, such as the Play Fair Code Talks, the Betting Operator Summits, and an Integrity Officer Summit are also part of the awareness-raising activities.
The different target groups at these events include members and partners as well as many other representatives from the sports industry and the sporting environment.